Production process

Bảng tham khảo tuổi thọ & Độ dày lớp mạ theo môi trường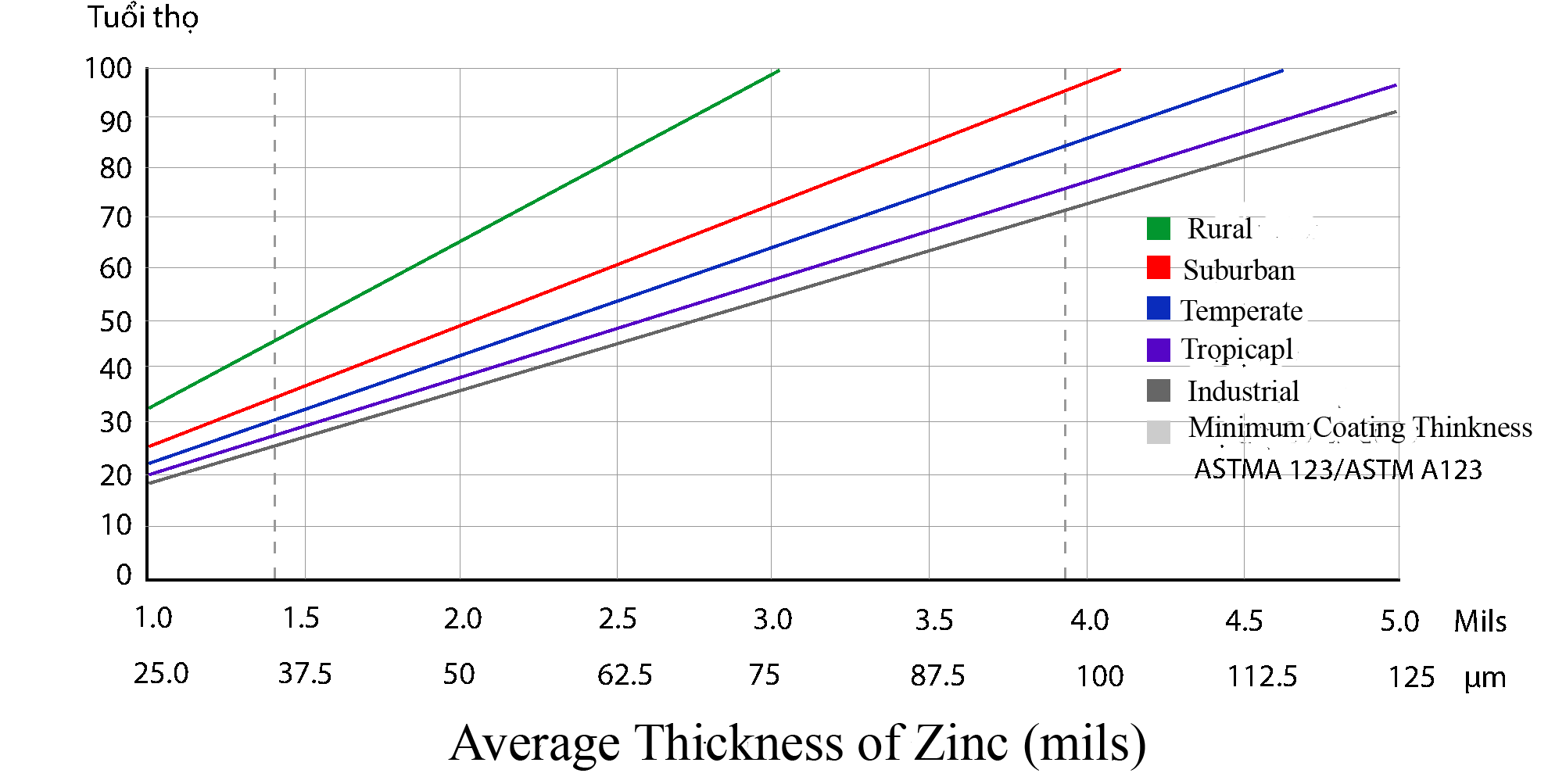 Surface Pattern
Technology to create patterns on the surface of hot-dip galvanized products
The technology of creating patterns on the product's surface is the technology of using patterning compounds researched by Germany. This technology has been applied much in the world and for the first time and only in Vietnam is applied at Chien You Vietnam Joint Stock Company. With the following main features:
Improve the surface of the zinc coating. Make the galvanized surface bright and create a pattern on the surface
Easy to use, environmentally friendly.
Better oxidation resistance, reduced white slag, reduced slag and zinc ash formation
Reduces zinc droplet formation as well as skin on drilled holes in thin parts. Increase zinc melting ability, reduce zinc consumption, reduce post-galvanizing work
Optimize the composition of Tin, Bismuth and Aluminum
Texture composition is strictly implemented.
In order to increase the competitiveness in the market, increase the durability and decorate the surface of the plated products with the characteristic form of crystal pattern and also due to the above advantages when using the compound to create the pattern.
Chien You Company has decided to apply this technology to hot-dip galvanizing production from May 2023, Chien You Company would like to ensure the quality and appearance of the product and apply this new technology. comes from the desire to provide better and better products to meet the increasing demands of customers.

Production process